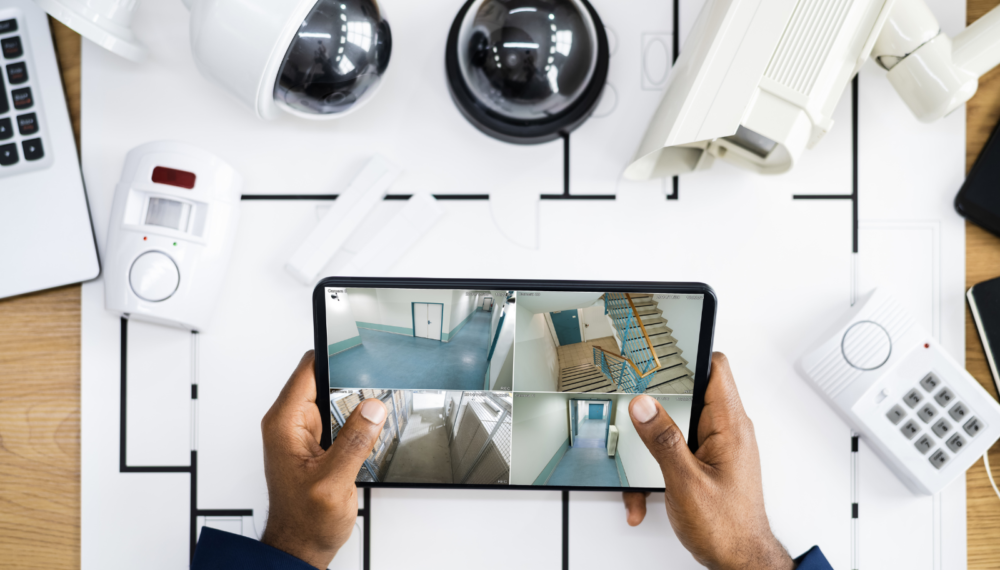 Security & Surveillance Systems
TNC Gulf provides security and surveillance system installation and maintenance services to businesses in Dubai. A security and surveillance system is an essential component of any business, providing a safe and secure environment for employees and customers alike.
Here are some of the key components of a security and surveillance system:
Cameras: Cameras are an essential part of a security and surveillance system. They can be installed both indoors and outdoors to capture images and videos of any activity taking place. TNC Gulf provides a range of camera options, including fixed and pan-tilt-zoom (PTZ) cameras, that can be customized to meet the specific needs of a business.
Video Management Software: Video management software (VMS) is used to manage and analyze the data captured by the cameras. TNC Gulf provides VMS solutions that enable businesses to view live and recorded video, as well as to manage access to the system.
Access Control: Access control systems are used to restrict access to certain areas of a business, ensuring that only authorized personnel are able to enter. TNC Gulf provides a range of access control solutions, including keypads, card readers, and biometric scanners.
Alarms: Alarms are used to alert the relevant authorities in case of a security breach. TNC Gulf provides alarm solutions that can be integrated with the security and surveillance system, ensuring a rapid response in case of an emergency.
Maintenance and Support: TNC Gulf provides maintenance and support services for security and surveillance systems, ensuring that they are always functioning optimally. This includes regular inspections, software updates, and troubleshooting services.
Overall, a security and surveillance system provides businesses in Dubai with the peace of mind that comes from knowing that their premises are secure. By implementing a security and surveillance system, businesses can protect their assets, reduce the risk of theft and vandalism, and ensure the safety of their employees and customers.
TNC Gulf's team of experts work closely with clients to develop customized solutions that meet their unique needs and challenges.
We are dedicated to build long-term partnerships with our clients.